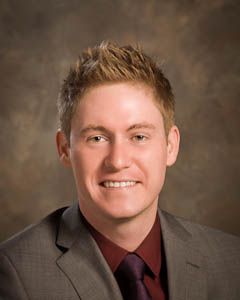 Zach Roberson
I am a Kansas immigration and criminal defense attorney who has always enjoyed helping people, particularly families; I want to be remembered as someone who made a positive difference in the lives of clients, friends, and family. I am passionate about helping the community and those who reside in it.
I developed a passion for immigration work during law school, and after passing the Kansas Bar Exam I spent time in El Paso doing pro bono immigration work. I have always thought that Kansas and Missouri had an underserved immigrant population, and I thought that I could help the most people by opening a law firm.
For six years, I have helped various clients residing in many different U.S. states and around the world obtain Lawful Permanent Resident ("Green Card") status, helped them obtain U.S. citizenship, helped them fight removal ("Deportation") cases in Immigration Court, and helped them obtain U.S. status for family members living in the U.S. and abroad.
I am known for the professional yet friendly relationship that I encourage with my clients. I enjoy taking a case where a client may have had a bad experience in the past – whether with a former attorney, in court, or with the U.S. government – and turning their overall immigration experience into a positive one.
My credentials include a Bachelor of Business Administration from Texas Tech University and a Master of Business Administration from Wayland Baptist University. While earning these degrees, I was active in several charitable student groups, including Phi Sigma Beta and Focus Lubbock.  I hold a Juris Doctor degree and a Tax Law Certificate from The University of Kansas School of Law, and have been featured as a SuperLawyers Rising Star in 2017 and 2018.
When I am not in the office I enjoy spending time with my family: my wife, step-kids, and 14-month old son.  I love spending time with my family members who are spread out across the country. I also enjoy attending church, fishing, reading, and watching sports.
For more information, email Zach at zach@robersonlegal.com or call 913-747-6488.